Gran Caribe Real in Cancun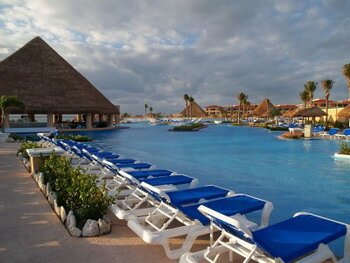 The Gran Caribe Real in Cancun is a 5 star resort & spa located in Cancun's extremely popular hotel zone. It's a Mediterranean style resort that's nestled in the center of the hotel district, and provides world class accommodations for a truly first class experience while vacationing. They offer many different rooms to choose from including Junior Suites, Family Suites, Master Suites and amazing Presidential Suites that include their own private terrace.
The Grand Caribe Cancun offers upscale amenities including modern styling in their marble bathrooms as well as innovations that include Mexico's first online check-in system, allowing guests to check in online up to 48 hours before they arrive. They also offer a great selection of restaurants and bars which boast impressive ocean views, and offer a tantalizing selection of gourmet food including fresh seafood, sushi and other amazing Mexican specialties.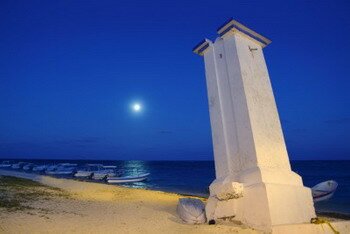 The Gran Caribe also offers many fun recreational activities to keep you busy into the night. You can use their world class Life Fitness Center to shape up followed by a trip to the SPAreal which includes a Jacuzzi, sauna and even a steam bath to help you unwind after a long day or strenuous workout. They also offer many activities for your kids to enjoy including a special kids only pool, water slides, the Oki Kid's Club, T-zone for teens, paddle tennis, live kids only shows and even an amazing mini-disco to give your older kids a place to hang out while you unwind at one of the many bars and restaurants.
While you're in Mexico you will definitely want to go on one of the many Cancun Tours available including trips to many ancient cities and pyramids like the city of Chichen Itza. Or maybe you're a little more adventurous and want to try an ATV & speed boat tour, or a trip on a Catamaran sail boat to the Isla Mujeres. They are also many other fun adventures including swimming with dolphins, deep sea fishing and even jungle tours that go deep into the rain forests of Mexico.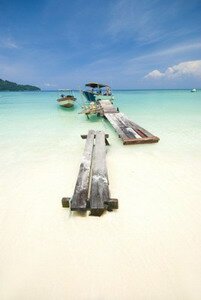 If you happen to be a bird watcher, then you shouldn't miss out on a chance to visit Contoy Island. Visiting Contoy Island is like a trip into the past, as it is only inhabited by birds, sea turtles and other sea faring creatures. You don't have to be a bird watcher to appreciate it; any nature lover will be mesmerized by the raw natural beauty of this rare island. The boat ride over is only about two hours and gives you plenty of time to observe all the sea life living in the beautiful turquoise waters of the Caribbean sea. Contoy is a sanctuary for over one hundred fifty species of birds including the rare roseate spoonbill, the great blue heron and the snowy egret.
Tours of Cacun will give you a much greater appreciation of the beautiful natural environment found there. With so many things to do, and such great prices on Cancun vacation packages you may want to book several weeks for your next trip to Mexico.